Good Afternoon Browns Students and Families, As we say goodbye to 2020 and embark on a New Year, it's time to discuss what that looks like. • There has been a significant increase in cases in Sutter and Yuba County. In fact I recently read that Sutter and Yuba counties have the highest number of cases per capita in the nation. o The information provided to me suggests that we are having a surge on top of a surge due to Thanksgiving.  The upcoming holiday season may accelerate the rise in cases again.  Please be safe. • We will begin the next semester on January 4th on distance learning. o We will continually evaluate the situation and once we are confident that the surge is behind us and it is safe, we will get back at school as soon as possible. o To maintain consistency we will stay on the same schedule for distance learning and upon our return to in person instruction, we will follow the same schedule that we were on for those few weeks in November. o The office will be closed for the next two weeks. Please email us and we get back to you as soon as we can. • I want to wish all a very Merry Christmas and Happy New Year. I wish to extend all my hopes, prayers, and blessings as we say goodbye to easily the longest, strangest, and difficult year we have all experienced; but as we move forward, we say Hello to a New Year in which there are infinite possibilities for us to achieve, embrace joy, persevere, and find success. Merry Christmas and Happy New Year, Browns School

Hello Browns School Families, The next question you might ask is, "What happens in January?" I wish I had the answer. Will the holidays increase the number of cases once again? I do not know. The uncertainty of the future is something that I think about on a daily basis. It may be that we have to continue Distance Learning the month of January just to monitor the situation. I would like to return to in-person learning in 2021. What a wonderful way that would be to celebrate the New Year! However, this will all be predicated on our community doing what we need to do to bring the positive test numbers down. Please join me in wearing a mask and practicing the safety tenets established by the medical community! I will be assessing the situation over the winter break. As I gain information pertinent to school re-opening, I will share this with families via an email, text message, voice message, or on our new APP, or new website. Please ensure that all of your contact information is current in order to receive important information. I wish all of you a happy and healthy holiday!!! I miss the daily activity of a live campus more than I can say. My strength and optimism lies in the knowledge that we will get through this. I can't say exactly when, but I know that it will happen! Stronger Together, Mike Scully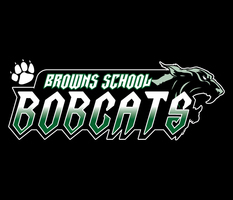 PUBLIC HEALTH ADVISORY TO IMMEDIATELY MITIGATE COVID-19 RISKS IN YUBA COUNTY AND SUTTER COUNTY December 4, 2020 To all Yuba-Sutter Residents: The current COVID-19 situation is dire in Yuba-Sutter. We have the highest rate of COVID-19 test positivity in the State. The State¶s aYerage is 6.4% - Yuba is 16.2% and Sutter is 20.1% - (Sutter being the highest of all 58 counties). This means that for every person who gets tested for COVID-19, nearly one in five tests positive for COVID-19. Our situation is much worse when compared with several neighboring counties such as Butte (4.6% test positivity), Colusa (13.7% test positivity), and Sacramento (9.4% test positivity). The Yuba-Sutter region has only one hospital, Adventist-Rideout, and it is heavily impacted by the recent surge in cases, leading to a near tripling of hospitalizations in the past few weeks. Their IntensiYe Care Unit (³ICU´) is full because of the surge in COVID-19 patients needing ICU level care. There are not enough ICU nurses to expand for more ICU beds. Hospital nurses are highly specialized. An Emergenc\ Department (³ED´) or ICU nurse cannot be trained overnight, or even in a matter of months. This current surge in hospitalizations is a statewide and nationwide issue and resources are minimal for hospitals asking for assistance. We all need to help each other and I desperately call for your assistance. The ways to mitigate the risk of more residents becoming infected and to prevent overwhelming our local hospital is for everyone to immediately limit your in-person interactions with people outside of your household over the next 3 weeks. I understand this is a heavy lift but we are asking this for not only our friends and relatives, but our nurses and doctors, and other hospital staff - some of whom are already near their breaking point. Starting on Monday, December 7, 2020 and for the next 3 weeks, I am strongly advising Yuba County and Sutter County residents to immediately: 1. Limit activities outside of your household and outside of your home. Strive to limit outings outside of your home to ONCE per week for vital activities (groceries, medicines, care of elderly or dependent relatives) and do not allow others outside of your household into your home. Given how pervasive COVID-19 community transmission is occurring and that the majority of COVID-19 transmission is due to asymptomatic transmission, it is vitally necessary for all residents to limit their movements outside of their homes and to not allow those outside their household into their homes. 2. Revert schools to distance learning for ALL grades Even with the reversion to distance learning for grades 7th-12th two weeks prior, we continue to see cases identified in the schools that remain open for in-person schooling. It is usually in teachers or staff, however, the disruption to in-person learning extends to the students since the students of that positive teacher must immediately quarantine for 14-days. We are noticing discrepancies even within schools, where one class may remain open whereas another class has to close due to a positive case. This has resulted in added stress to students, staff, and the parents of students due to their inability to rely upon a consistent schedule. Until we can drastically reduce the rates of community transmission, this cycle of intermittent classroom quarantine will continue. 3. No in-person dining - regardless of outdoor or indoor When eating and drinking, we cannot have on our facemask. We know masks work to protect yourself and persons within close proximity. Residents have not been dining only with their own household members ± propagating chains of transmission through what is essentially minigatherings. Currently, these risks are too great in the midst of pervasive COVID-19 transmission. 4. Suspend all in-person county, city, and other governmental functions as determined by the respective governing board These actions are being advised to ensure the health and safety of employees and the public they serve by minimizing to the maximum extent feasible all in person services. Too many departments and their employees interact on a daily basis. The common goal among this and other advisories is to mitigate risk of our residents being exposed to COVID-19 and preventing further spread, sickness, and death. Again, I implore each of you to follow this health advisory. Let¶s do this for our friends, families, neighbors, and for our healthcare workers. We are all in this together ± please commit to making a difference. Respectfully, Phuong Luu, MD, MHS, FACP Bi-County Health Officer Yuba County and Sutter County

December 4, 2020 To Our Browns School Families, We have some updates for you regarding in-person learning at Browns School. We have received a recommendation from Dr. Luu, the Yuba and Sutter County Health Officer, that all schools proceed with distance learning. We will forward the official letter when we receive it from her office. We have been advised by the Sutter County Office of Education and our legal team to consider all recommendations as orders. Please look at the following list to see how it applies to you and your child/children: Preschool through 8th Grade • All students will begin distance learning starting Monday, December 7th. • TK-8th grades will resume with the previous distance learning schedules. • Preschool teacher will contact families directly with Information. The safety of your child, and their opportunity to learn is our top priority. We will continue to provide the best instruction we can whether it is in person or online. You and your family may have specific questions that have not been answered in this letter. Please feel free to contact us at any time. Sincerely, Mike Scully
Important Meal Pick Up Information: December meal pick ups will only be Wednesday the 2nd and Wednesday the 9th. If you have any questions contact Debbi at 530-633-2523 or
debbib@sutter.k12.ca.us
.
The Browns School Book Fair will be online this year. The Book Fair will run from Monday, November 30th - Friday, December 13th. Support our school and help your child discover new books, favorite characters, complete series, and more! Purchases will be mailed directly to your home. Visit our Book Fair website at:
https://www.scholastic.com/bf/brownselementaryschool1
If you have any questions, please contact Mrs. Corbridge.

Happy Thanksgiving from all of us here at Browns School. Take Care and Be Safe.

Happy Thanksgiving!!

Attached is a letter from legal counsel regarding remaining open.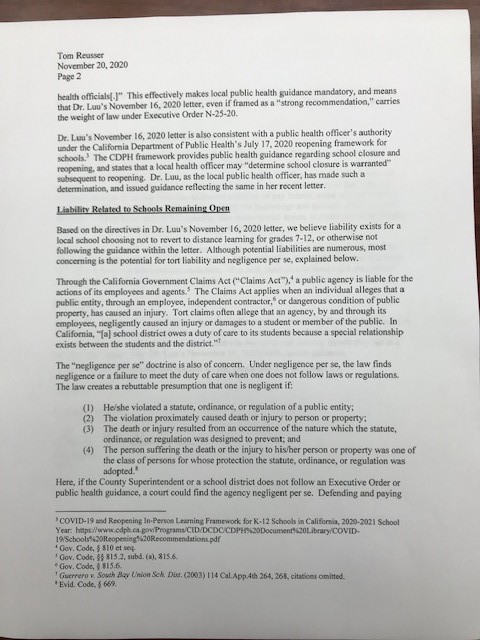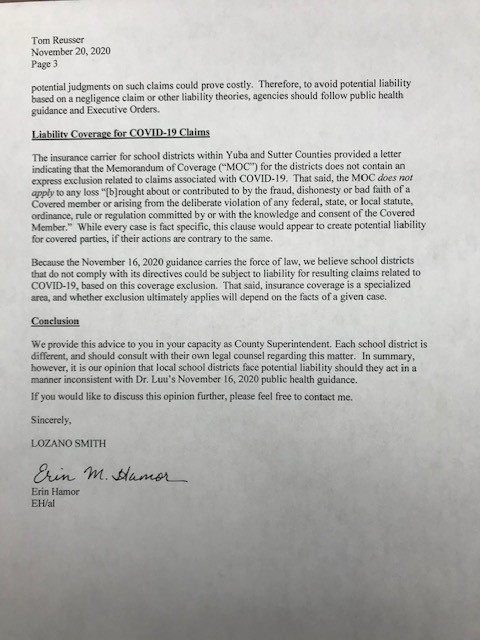 November 17, 2020 Hello Bobcat Families, The Sutter County Health department notified all school districts in our county with a letter yesterday. The letter informed us that grades 7th and 8th are mandated to go back to distance learning beginning November 23rd. Our 6th grade will also be distance learning to keep in step with our local schools and the information we received from the health department. The counts have increased by 7 to 10 times where we need to be to have full in person learning. Grades TK through 5th could also be closed soon. We are staying in close touch with the health department who are watching the numbers closely. At the moment they are out of control. We will keep everyone informed concerning this fluid situation. We will try to continue in-person as long as it is safe for our children and staff. We have been notified by a few of our families of COVID-19 cases in our area. We are not allowed by law to give out any information of those who have been infected. If any of your children have been in contact with an infected child or adult the local health department will be in touch with you immediately. Once again our number one priority is the safety of everyone here at Browns School. We will do our best to make all these transitions as smooth as possible. We are also contracting with an outside vendor to help us with our distance learning to make it more accessible to our students to help them get the most out of their education during these highly unusual times. If you have more questions please contact your teacher or the office to help you get the answers you need. We hope everyone has a safe Thanksgiving. Take care, Browns School

With Respect, Honor and Gratitude... We Thank you, Veterans. Today and every day. #VeteransDay

Good afternoon, We are very excited to announce our new website and APP. They are both still under construction to get everything on there we want but it won't take long. We will soon have much more information to share about the APP and the website. Please download the APP and see how it looks on your phone. Stay tuned, Browns School

Good afternoon, Our first few days of having students coming back on campus is going great. Thank everyone for helping us getting back to some kind of normality. This is our new platform for information. We hope you like it. We will be able to get out a lot more information in a timely manner. Take care and be safe.

Good afternoon, I hope everyone is doing well. Starting this Wednesday 11/4 the date for our take home Breakfast/Lunch pick up will be every Wednesday 10 a.m. to 11 a.m.. Please call the School (530)633-2325 or email Mrs. Debbi @
debbib@sutter.k12.ca.us
by 1 p.m. every Tuesday to preorder. If for some reason that time does not work for you do to work, etc. just will us know and we can make arrangements for a different time but it has to be between 8 a.m. and 3:00 p.m. At this time there is no charge for the lunch or breakfast program

Welcome to our new website!